Bike
Stay in shape and stay outdoors. Over time, biking can increase muscle strength, improve cardiovascular health and help you build endurance that will carry over to other parts of your life. Biking just two to three hours a week can improve your lung capacity by up to 20 percent. Within the Rocky Creek Ranch there is ample room to ride. Offering ideal space for Cross Country Mountain Biking as well as a leisurely ride for the family. The trails are adaptable to your style, and available to you at any time.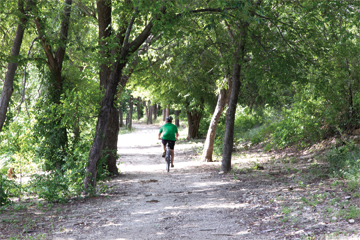 Fish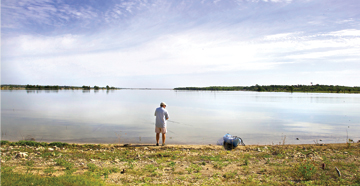 Fishing is an ancient past time, which unfortunately you just don't get around to anymore. Included in your experience at Rocky Creek is the opportunity to go fishing in your own backyard. Whether you fish to be alone, be with your kids or even your grandkids it's never been more accessible than it is here at Rocky Creek Ranch. So come on out and wet a line.
Hike
With more than six miles of wooded trail system winding the ranch Rocky Creek offers a unique opportunity to its residents. The trail system runs around the property offering residents a place to walk, run, or jog. Ideal for letting your pets off the leash and run free. So, get home and unwind from a long day at work with a walk around the beautiful trails of Rocky Creek Ranch.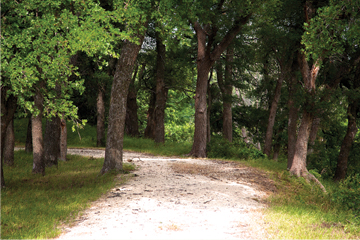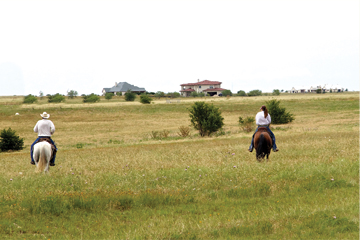 Ride
With a dedication to the discipline of horse back ridding Rocky Creek Ranch provides an exquisite equestrian area located on the property. This area serves as an ideal place to ride. So maybe your not much of a runner, but you love the feeling of the great outdoors? Rocky Creek Ranch is a multi-purpose solution to any hobby you might decide to pick up, and it allows you to do so in your own backyard.